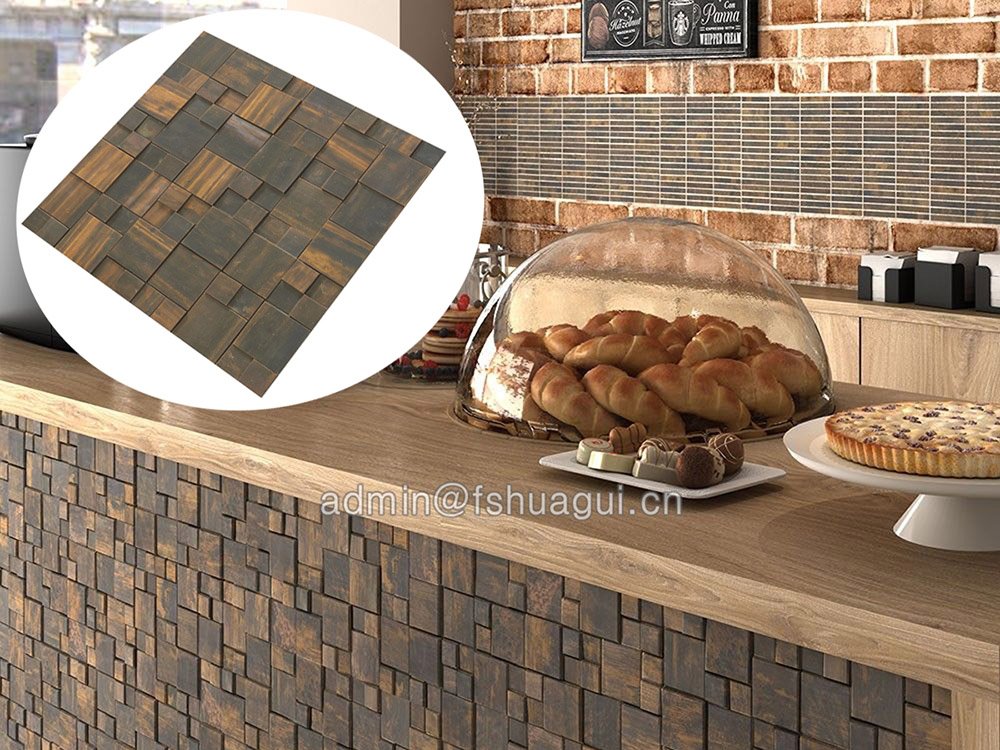 This 3D antique copper mosaic tile is made with real pieces of copper that have an antique finish. This mosaic features medium sized brick shaped copper tiles because of the individual pieces this tile is suitable for wrapping around slightly rounded walls and other objects.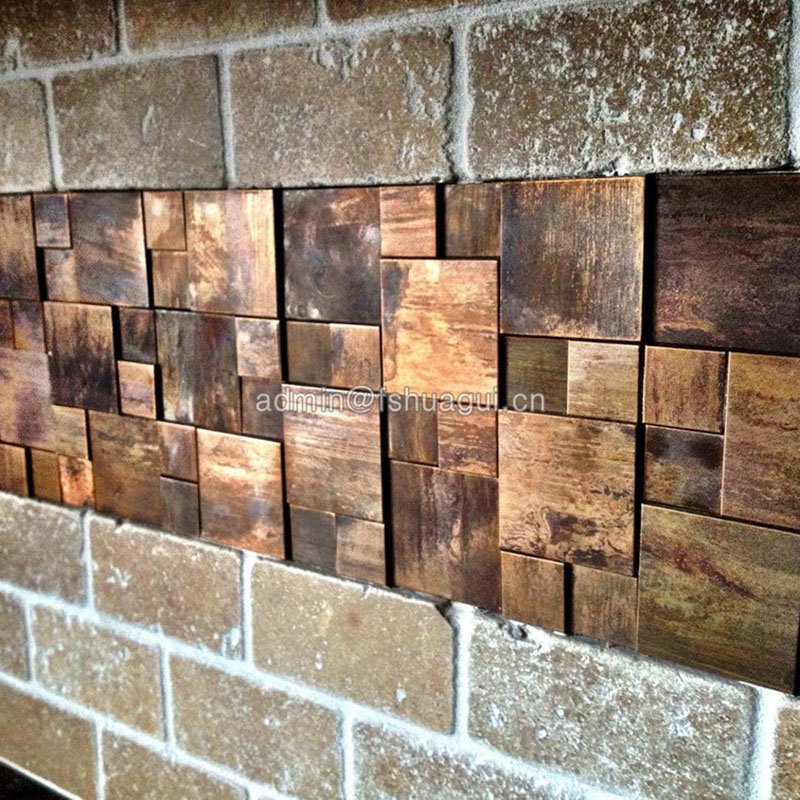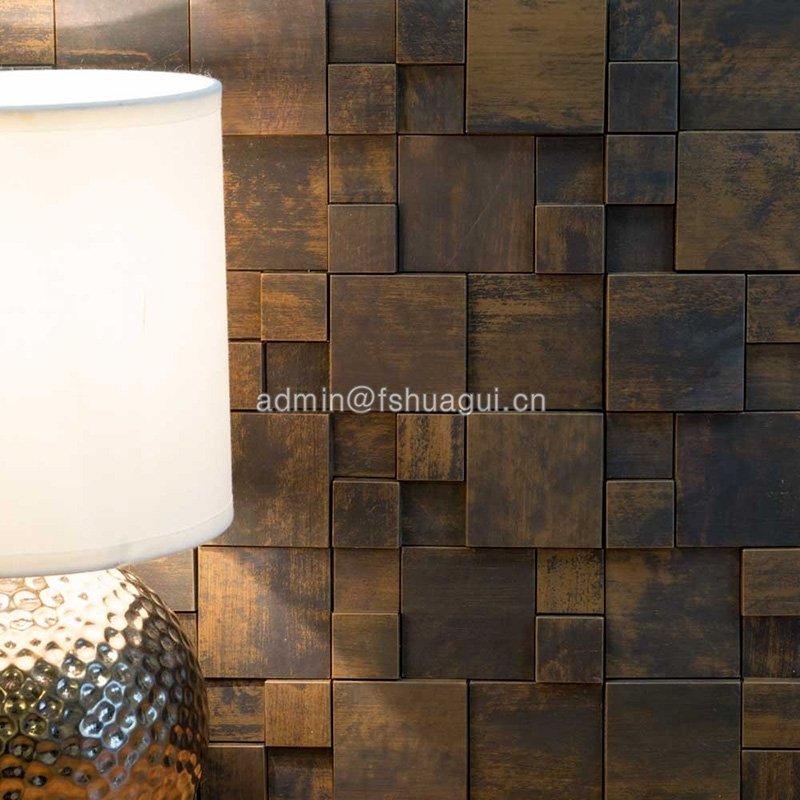 Copper can be given an occasional wipe over with olive oil to keep it looking it's best.
Beautiful antiqued finish gives each one its own unique identity, and ultimately makes for an unforgettable kitchen backsplash, fireplace or bathroom wall.