Swimming pools are meant to be that perfect getaway places only that they are located in your backyard. Owing to this reason most people prefer to design a pool that reflects a perfect getaway place.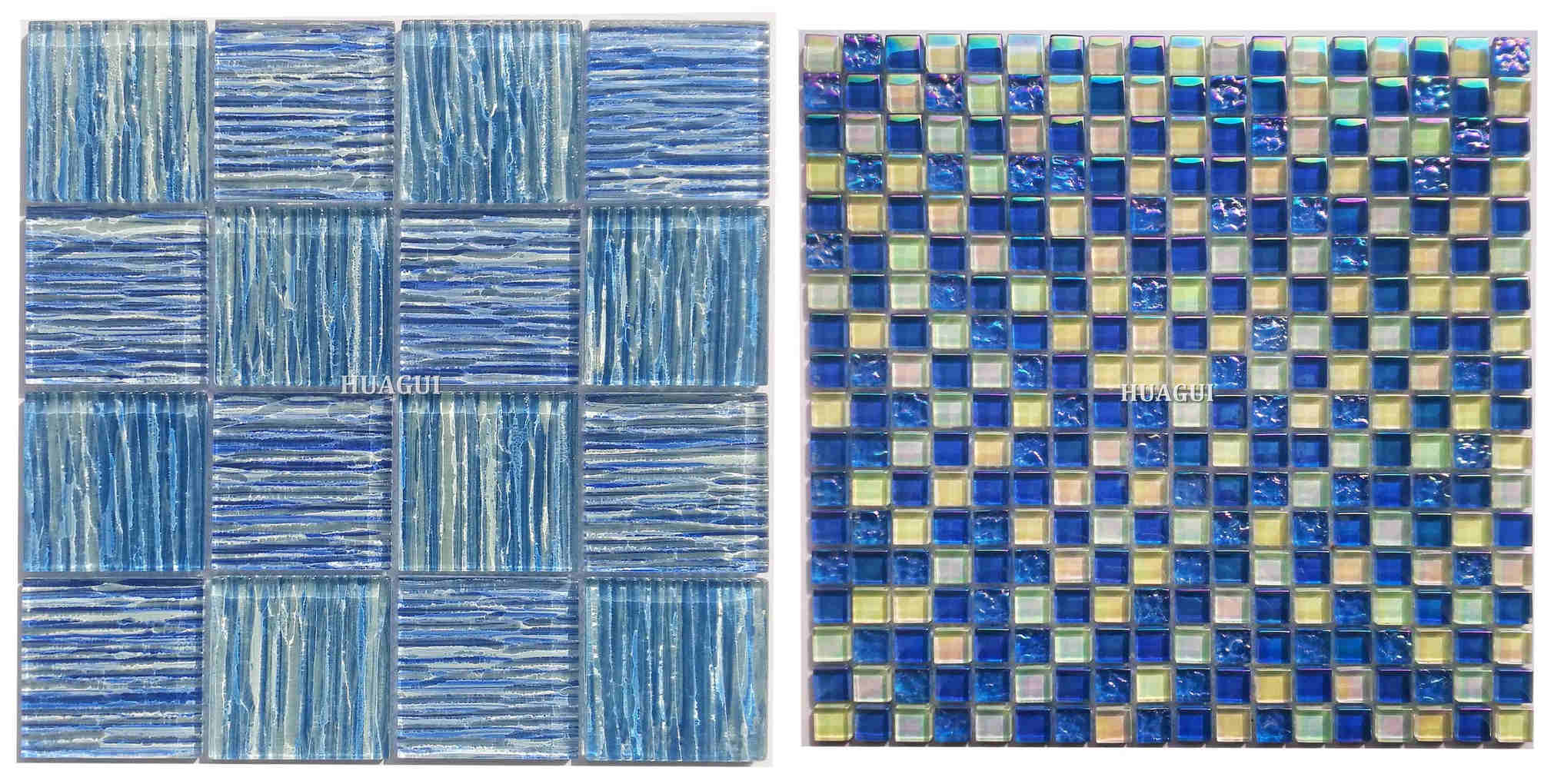 Swimming pools can places where one can not only escape expensive travel, but they can offer one an amazing paradise to host family and friends, a place for parties or even a simple dinner with the family like barbecues.
A perfect design can be a conversation piece of work, but by choosing the perfect tiles for the pool can change everything. But again it's not an easy thing to do though it may sound simple. This task can be hard even for the best contractors. First, you must know where to find and select the best tiles for the pool, what material to choose among other benefits of pool tiles. In most cases, it's best to consider visiting a wholesale pool tile shop. They will not only offer you different types of tiles, but they are also in a better position to advise you on what type to consider.
The question of what tiles to use? What considerations to consider? And what are the benefits of using tiles? Are essential in guiding you find the best and right tiles for your swimming pool. But that is not enough to go with, here below is a more insight that will help you achieve that perfect pool dream.
1.The budget
It's overwhelming to visit a tile dealer for there are a thousand plus options they will offer you to choose from. But by sticking to an established budget will not only narrow your choices but allow you to shop with your set limit. First, seek a contractor and go through with them on your needs and pool wants to get an estimate of what your budget should be before visiting any wholesale pool tile dealer. By doing this your expectations will have been set way ahead before buying your pool tiles.
2.The materials
With materials, there is no golden rule to guide you. There will be something for you no matter what store you visit. When it comes to material, there will be something to fit within your budget and style. The materials will range from glass tiles, stone, to ceramic and porcelain tiles.
With stone tiles, you will find travertine, granite, slate, limestone, and bluestone. all these come in different colors and characteristics. Always make sure that you put quality above anything else, make it your priority.
Remember the price these natural stones can be affected by their source. Locally sourced stones can be cheap compared to the imported ones.
3.The style
The style for your pool can be affected by the type of tile you choose to use. Pool building is costly and needs proper planning bearing in mind its not a short term investment. It's important to take time to come up with a style that will satisfy you for a long time, something that will amaze you on a daily basis. There is some commonly used style that includes the Zen style, the natural style, and the modern style.
The natural style
The natural style ones are an extension of nature; they use natural materials like stones tiles for coping and deck and also use glass pebble tiles to complement the stones.
The Zen style
With this style, materials that exude relaxation, calmness and serenity are used. This style employs the use of light materials unlike the use of stones and other materials. By highlighting the use of the landscape, the stones, greens, and wood, the Zen pool style achieves the relaxation feel they are meant to give.
The modern style
The modern style has a variety of materials that can be combined to achieve that desired design. One can choose to use ceramic or/and glass for steps, floor, and walls and incorporate the mosaic as an attraction at the center.
4.The color
When it comes to choosing pool tile colors, it doesn't stop at the wholesale pool tile store or by looking at the catalogs. You must understand that tile color will be affected by lighting and also when they are submerged in water. It's advisable to go for those supplies that will demonstrate or show you the picture and/or videos of previous demos. Don't consider your favorite color; rather consider the nature around the pool. Go for colors that will show the clarity of the water. These colors may range from white, green, light green, light blue, and dark blue.
5.The application
Swimming pools have different areas and these areas require different tiles. Not all tiles can be applied everywhere within the pool. Here are some of the common pool areas that require different tiles.
6.
I. The waterline: here the tiles are placed under the coping to mark the water level. You can you decorative tiles to add accent.
II. The coping: this is the border of the pool, commonly referred to as the edge of the pool. This area extends above the water line and mostly uses discreet tile materials. It can also use mosaic glass tiles.
III. The steps: this access to the pool can use iridescent tiles. These are important for they can be used as a guide to the pool at night and the fact that they will make the pool area more appealing. IV. The walls: this includes the sides of the pool and the pool curves. This is where the non-porous tiles begin. The dark shades of blue or green color together with white can be used here.
IV. The floor: plain or mosaic tiles with decorations can be used. This artistic effect can add beauty to your pool while swimming or just looking at it from a distance. This will definitely compliment your style.
V. The deck: this is the perimeter of your pool. Here anti-slip tiles are used. The best choice would be to use stone tiles for their versatility, they are easy to clean and also require low maintenance. Conclusion As much as choosing tile for your pool can be challenging, at the same time this can be as enjoyable as swimming. It's important to note that in selecting pool tiles its recommended that you consider you. What is it you what your pool to reflect? What is it you want to achieve? How do you plan to enjoy your pool? By answering all these questions can you well plan to design a perfect pool for the question will help even in choosing the best tiles and style for that pool.